Congrats to Josh Hartmann, just appointed Chief Practice Officer by Cornell Tech!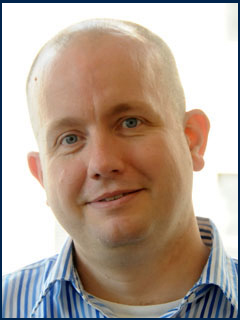 "Hartmann – said Cornell Tech – will serve as the primary practitioner faculty member at Cornell Tech dedicated to implementing and designing pragmatic courses and programs that will combine traditional graduate education and digital-age practice. Hartmann will also be leading and teaching in the Cornell Tech Studio—taking over for Greg Pass, former CTO of Twitter who has led the Studio as Chief Entrepreneurial Officer at Cornell Tech since its founding in 2012—an interdisciplinary curriculum which provides opportunities to develop, implement and build new product and business ideas, collaborate with classmates from across the Cornell Tech campus, and interact with innovators and thought leaders among New York City's thriving technology and startup communities."
Previously, Hartmann held interdisciplinary leadership positions serving as former Chief Technology Officer and Chief Operating Officer at several tech companies including Amplify and Travelocity. He will bring a broad range of industry knowledge in travel, education, and media, to Cornell Tech.